two people in love
Engagement sessions are invaluable. If the photographer for your session is the same photographer who will be your wedding photographer, the session allows you to get to know one another and learn how to work together. An engagement session can be thought of as your "practice" for being in front of a camera and you can find out where your own comfort levels lie. Finally, an engagement session gives you pictures of the two of you that are not "dated" by the presence in them of a big white dress or a wedding cake - they are timeless and let you revisit your courtship.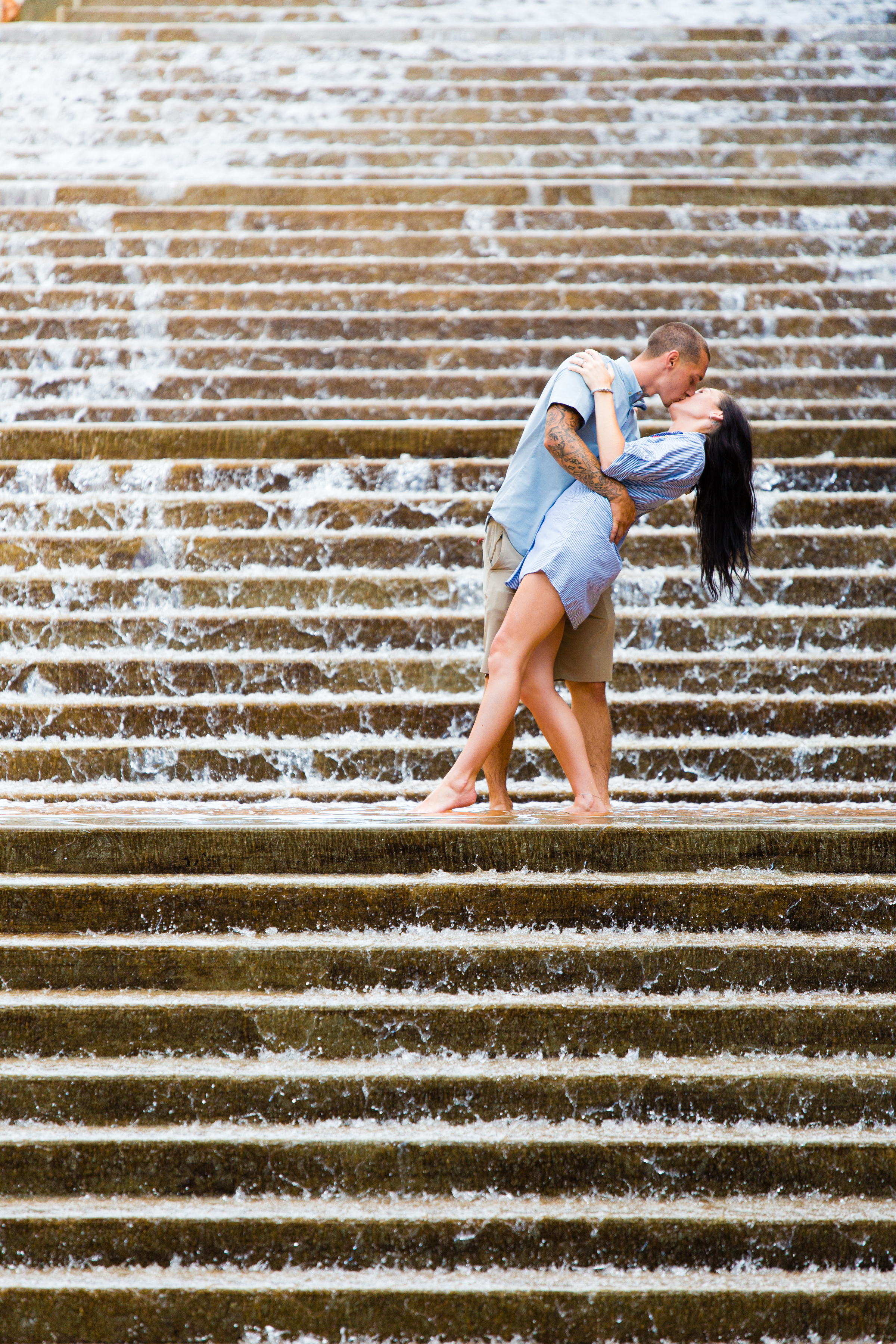 I'M NERVOUS ABOUT THE ENGAGEMENT SESSION!
I hear that often - "I'm afraid I'll mess up the engagement session" or "We are going to be so awkward during the engagement session!" I understand that it has been some time since you have had a professional photograph made, and that's why I don't rush the engagement session. Time is usually at a premium on the wedding day, but the engagement session is done at a relaxed pace with the goal of having some fun while making epic images. And yes, we can stop for a beer during it - why not?
TIPS FOR ENGAGEMENT SESSIONS
Consider a change of clothes, such as a casual outfit and a dressy one, or different styles that allow you to have a variety of pictures.

In fact, who says all the pictures have to be taken in just one place? Or what places are "special" to you - where you first kissed? Where he proposed? Where you first said, "I love you?" If you don't have the budget for a wedding in an expensive spot, chances are it costs little or nothing to do an engagement session there.

If you are uncomfortable in front of a camera, think of an activity that the two of you like to do together and let's take more of a photojournalism approach - it can as simple as the two of you at a cafe table, having a coffee and laughing which each other.

This is a good opportunity to have your pet in the pictures too!

Engagement pictures are for more than a "save the date" card - many of my clients incorporate them into the decor at their wedding. Of course, they should be printed and displayed in your new home - studies say that couples who have such pictures in their home have stronger relationships with such reminders of why they fell in love.

If you plan on starting a family, you will have photographic evidence for your children that indeed, at one time, their parents were cool. And thin. And didn't look tired. And had hair . . .